Description
TOA ER2930W (Whistle) Shoulder Megaphone 17hrs Battery Life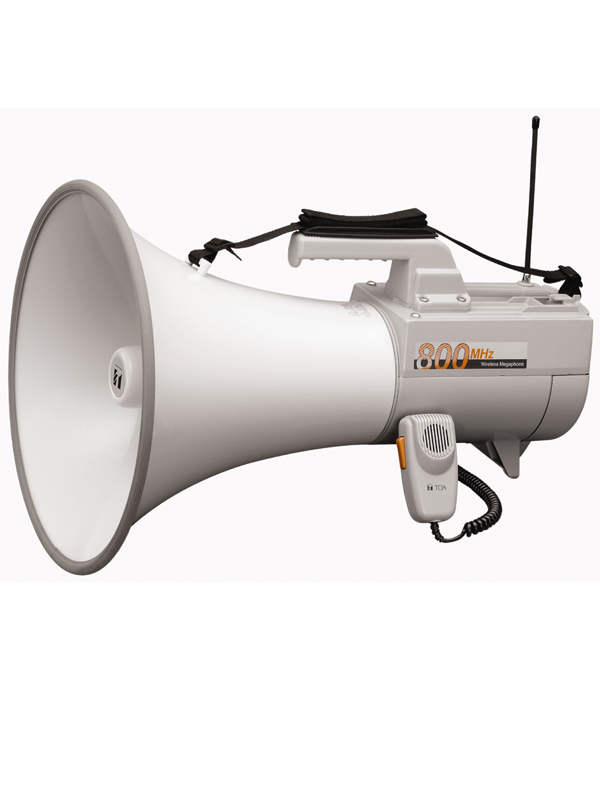 DESCRIPTION
The Megaphone TOA ER2930W is a shoulder megaphone having facilities of EXT. mic input, an AUX input, a DC power input, and is capable of accepting a WTU4800 tuner card to work in combination with any TOA microphone (handheld or beltpacks) It can be mounted to the optional ST-16A speaker stand. The handle and microphone have anti-bacteria treatment improving hygiene and safety during use.
Note: Lead times of 6-8 weeks may apply.
The TOA ER2930W Megaphone can be powered from a vehicle with a 12 volt electrical system with any of the following 12V power leads accessories M8618, LP1993 or LP2008.
FEATURES
SPECIFICATIONS
DOWNLOADS
TONES