Description
Lectern Options
The below optional extras are available at an additional cost. If you would like us to discuss different options, Please call 1300 669 235 or email us at sales@audiovisualsales.com.au we would be happy to put together a formal quote for you.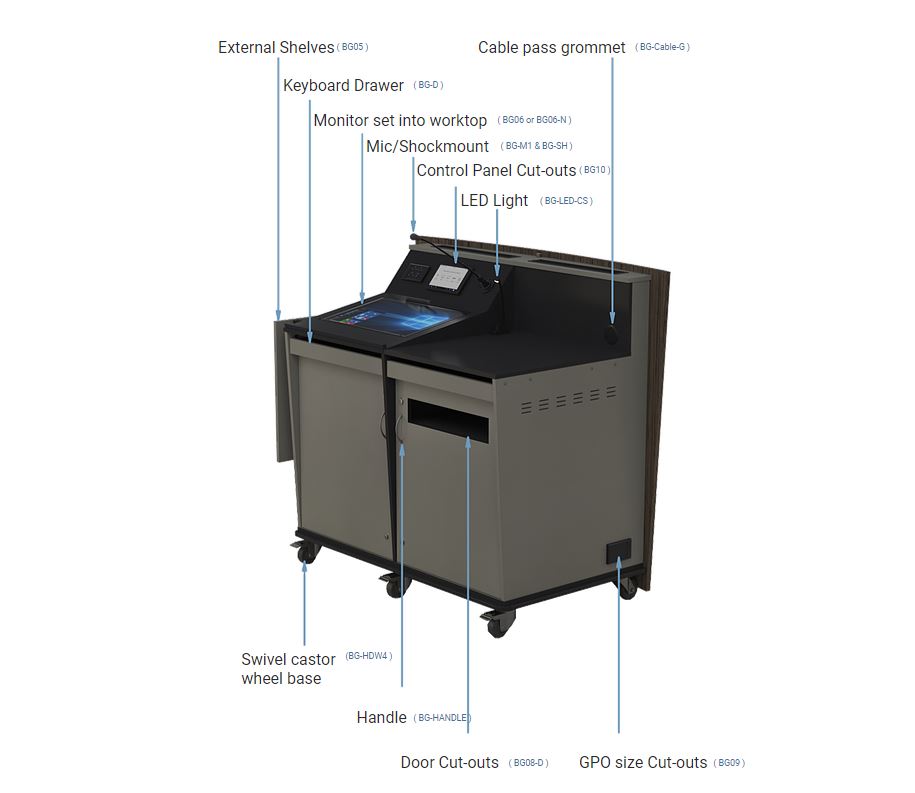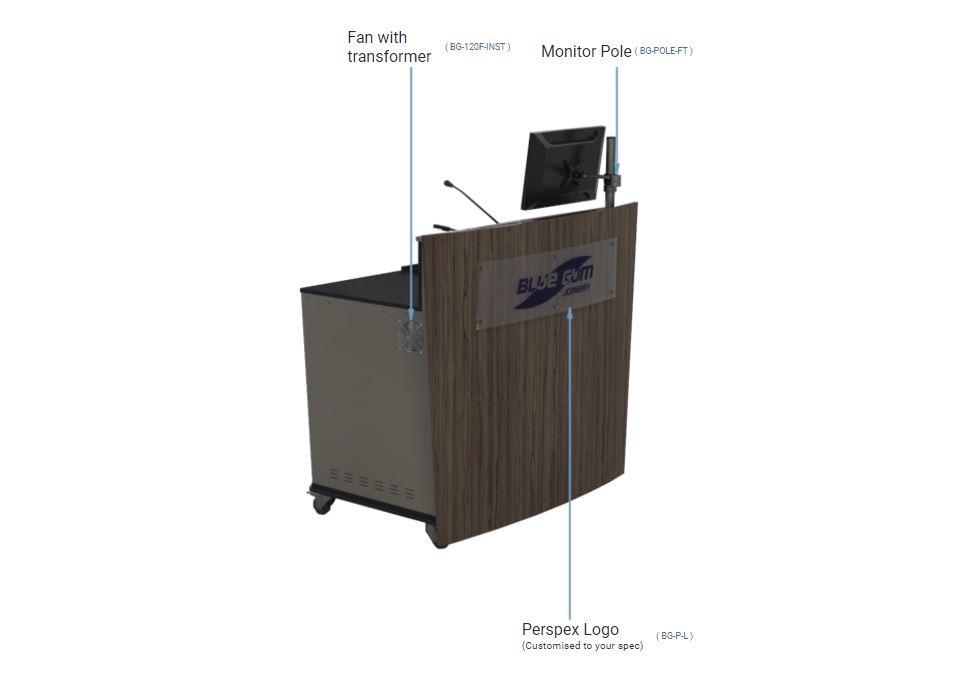 Aluminium Rack Frames
BGL-RNM02A
Double bay – Angled work surface.
Internal height (without optional keyboard drawer):  770mm  (17ru)
Internal height (With optional keyboard drawer):  690mm (15ru)
Internal width:  596mm
Internal depth:  653mm
Worksurface height (to lowest edge):  910mm
Overall Dimensions:  1190mm high  *  1375mm wide  *  795mm deep
BGL-RNM02F
Double bay – Flat work surface
Internal height (without optional keyboard drawer): 770mm (17ru)
Internal height (With optional keyboard drawer): 690mm (15ru)
Internal width: 596mm
Internal depth: 653mm
Worksurface height: 910mm
Overall Dimensions: 1190mm high * 1375mm wide * 795mm deep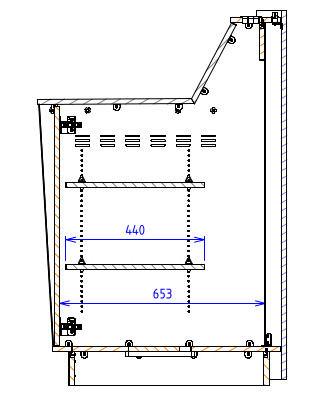 BGL-RNM02RA
Double bay – RIGHT Hand angled work surface
Internal height (without optional keyboard drawer):  770mm  (17ru)
Internal height (With optional keyboard drawer):  690mm (15ru)
Internal width:  596mm
Internal depth:  653mm
Worksurface height (to lowest edge):  910mm
Overall Dimensions:  1190mm high  *  1375mm wide  *  795mm deep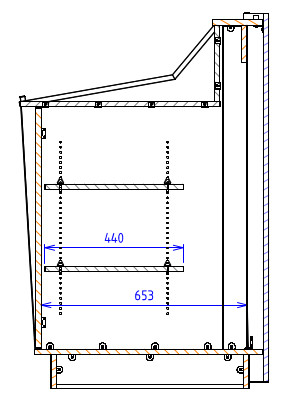 BGL-RNM02LA
Double bay – LEFT Hand angled work surface
Internal height (without optional keyboard drawer):  770mm  (17ru)
Internal height (With optional keyboard drawer):  690mm (15ru)
Internal width:  596mm
Internal depth:  653mm
Worksurface height:  910mm
Overall Dimensions:  1190mm high  *  1375mm wide  *  795mm deep