Description
HS120 120W Mixer Amplifier High Quality Audio With Power
120W Mixer Amplifier
MP3 Player, Bluetooth®, Tones
Specifications
| | | | |
| --- | --- | --- | --- |
| Output Power per Channel | 120W | Frequency Response | 100Hz – 16kHz |
| Output Mode | 4 Ohm-70V-100V | THD+N | < 0.3% |
| Input Channels | 6 MIC or Line – Bluetooth – MP3 and Aux | Signal to Noise Ratio | > 75dB |
| Input Voltage | 220-240Vac 50-60Hz | Input Sensitivity | 0dBu |
| Mounting | 1RU | Cooling | Convection |
|   |   | Warranty | 5 years |
Product Dimensions
(W x D x H)
438mm x 306mm x 44mm
Shipping Dimensions
(W x D x H)
516mm x 420mm x 106mm
Net Weight
5.3 Kg
Shipping Weight
7.2 Kg
 
 
GTIN EAN
9323383019522
Features
Videos
Accessories
FAQs
CLASS-D AMPLIFIER
The HS mixer amplifiers use an efficient Class-D amplifier topology allowing a greater power density with a much lower weight.
All amplifier channels offer 100V, 70V, and 4Ω output options so you can choose the output configuration to match your application.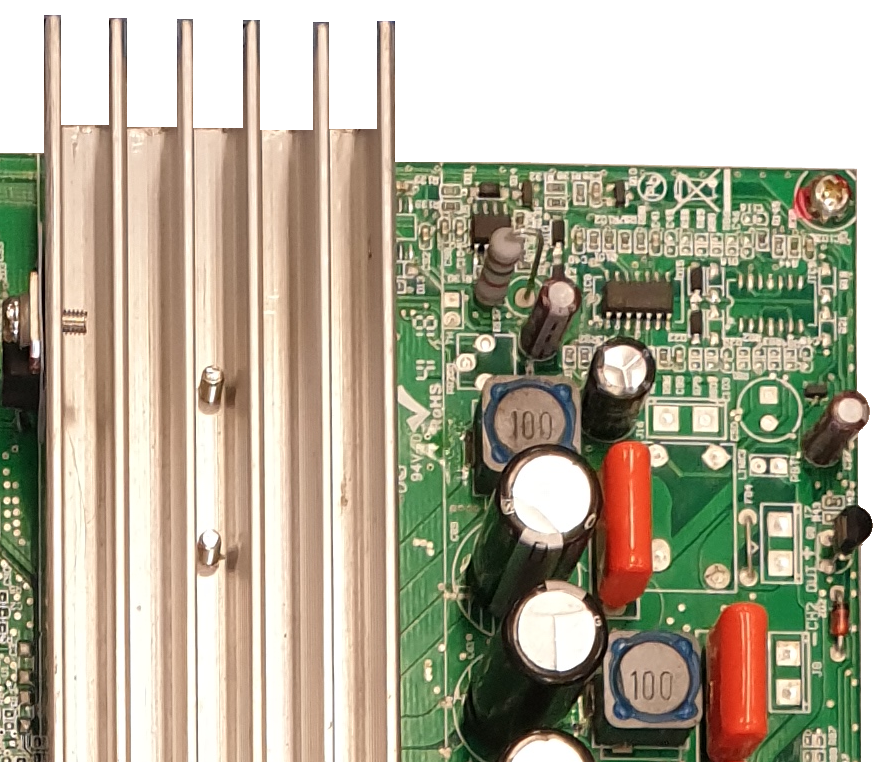 The HS series has all the connectivity options required for a multitude of input sources.
• 6 MIC or Line level rear inputs with XLR, Euroblock and RCA connector types
• 3.5mm front panel input
• Bluetooth® audio receiver
• MP3/WAV Player
PRIORITY MUTING CONTROL
Priority muting allows the amplifier to duck/mute specific input channels when either talk over/messages or tones are triggered.
The priority muting has four modes,
• Channel 1 Only
• Ch1 then Ch2 then Ch3
• Ch1 and Ch2 then Ch3
• Off
The first 3 input channel levels can be individually set to trigger the muting function as well as a global setting for how long to apply the mute.
In addition, tones from the SD card can be configured to trigger the priority muting when a tone is played.

The HS series embeds a customisable tone generator which can play 5 internal tones as well as an additional 11 custom tones from an SD card.
The internal tones can also be overwritten by placing alternative files on the SD card.
Finally, the tone generator also offers the ability to play files at specific volumes as well as trigger the priority scheme for channel muting during playback.
All tones are triggered using the rear LOGIC input connector.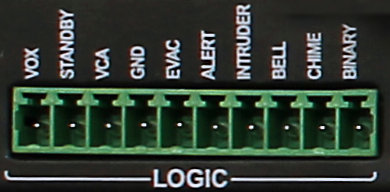 The HS series includes an integrated MP3/WAV player.
Audio files can be placed from an SD card (not included) and played using the front panel controls.
Files can be played in sequential or random order depending on which audio folder is selected. Simply hold down the Play/Pause button to swap between folders to change the play mode.
MAGNETIC CONCEALMENT COVER
A magnetic cover conceals tone control, gain, and volume defeat options to ensure end-users do not tamper with the desired audio setup.