AV Trolleys – How they can make your life easier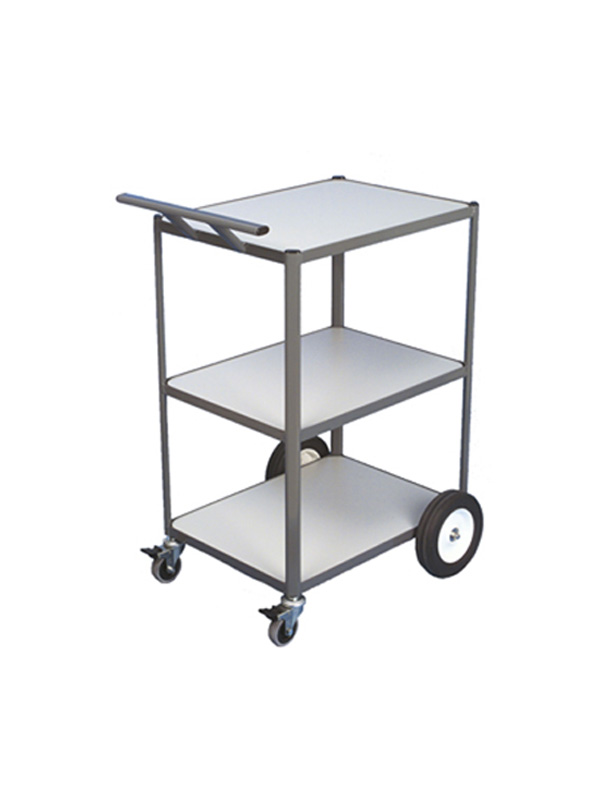 Find audio/visual carts to simplify your future presentations
When you don't have access to an audio/visual cart, nothing is worse than lugging your projector through a building for a
 presentation while having to make separate trips for presentation notes, briefcase, handouts, laptop, and laser pointer and so on. Hopefully, your projector weighs in on the light side, because your audience won't find you very pleasing to watch if you're all sweaty and are still a little out of breath.
Whether you show movies at school, in a training session or make Power Point presentations to a corporate audience or prospective client, an AV cart consolidates your belongings and reduces the number of trips you have to make to the presentation room. Furthermore, most carts also double as storage carts for AV equipment, so you don't have to store your projector, TV or DVD player separate from its accessories. When purchasing your AV trolley, consider the following:
1. Buy a portable AV cart with a locking storage cabinet for storing your projector when you're not around.
2. Get an audio/visual cart with adjustable heights that you can tailor to every situation.
3. Check your TV's weight before you shop to ensure it meets a particular cart's weight capacity.
Purchase A/V carts designed for TVs
Included in our range of AV trolleys are trolleys designed specifically to hold a television or viewing monitor. This includes trolleys for both plasma TVs and CRT TVs where the back end sticks out. Mobile AV carts let you conveniently position your television for optimum viewing by the entire audience and then just as easily push the TV out of the way and into a closet when you're not using it.
Buy portable AV carts designed for projectors
When you don't have an AV cart, you can waste a lot of time looking for somewhere to put the projector and then have to find books to place under it because it won't adjust to the height and angle you need. AV carts allow a projector to sit on an elevated platform, and you can push the cart to any location in the room, making your life a lot easier.